Online Application for APMS AP Model Schools 6th Class Admission Login Registration at https://apms.apcfss.in
After the release of AP model school notification 2022, it now makes sense for students to fill the application form for the 6th class admission text.Fortunately, eligible candidates can get done with this online anytime, anywhere. But that's not to say you should rush over the application since it is easy to make mistakes.
In a nutshell, you need to have passed class V to be eligible for 6th class admission. Furthermore, students who are in SC or ST category must have been born from 1st September 2008 to 31st August 2012 to qualify.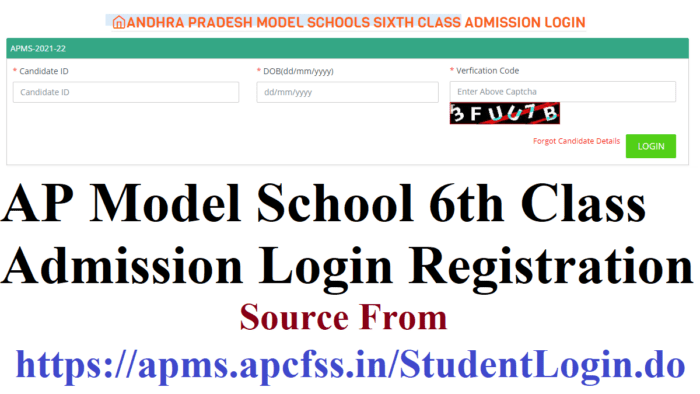 AP Model Schools 6th Class Admission Login Online Application Registration at apms.apcfss.in
Now that you already know about the eligibility criteria for 6th class admission, below is a step-by-step guide to help you complete the application process in a matter of minutes.
Open any web browser of choice on your PC or smartphone and navigate to https://apms.apcfss.in
On the portal's homepage, you can be able to see a notification. Take your time to read the notification, after which you should click on the 'Download' button to download it
Next, you have to pay the registration fees to proceed
If everything is okay, you need to select the 'AP Model School 2022 6th Class Application Form' link
The application form will be displayed on the screen of your device. Carefully fill in the details in the space set aside for each
Confirm the details you've filled in before uploading the needed documents and photos
You'll then have to submit the application form before the set deadline
Finally, download and save the application form for future reference
There you have it, how to apply for APMS 6th class admissions 2022 from the comfort of your home. Be sure to have all the required information and documents before you start the application process.