Factory Reset Protection Bypass APK Procedure for FRP Bypass with or without OTG Cable and Custom Binary Blocked by FRP Lock Fix for for all Android devices example Samsung…..
Factory Reset Protection or FRP Lock is a security feature that is used to curb fraudulent activities in Android 5.1 devices. This is made possible by making sure that only original users of an Android device can gain access or factory reset their phone.
FRP is automatically activated in your device once you set up a google account. Once it has been activated on your device, no one will use the device after a factory reset until the owner logs in to the google account using the password and username that was set initially.
What is Google FRP Bypass?
Google FRP, known as the google factory reset protection, is one of the google security features that makes a phone unavailable for use in certain cases such as theft or in case you your phone get lost. By the use of the google FRP you will be able to protect your important data in the phone without losing it.
Google had to introduce another feature to solve cases of forgotten password and google accounts. The FRP Bypass apk, it deactivates and unlocks the passwords installed on android devices. Many people can't recall their accounts and the credentials they filled in when applying. Now you don't have to worry FRP apk will help if you follow this simple steps. There two different methods and both work well on unlocking the devices.
FRP Bypass Methods List
The FRP feature can offer quite some problems especially if you have forgotten your google account/password or if you have just bought a second hand phone from a third party or online source. To make the phone function as before, the following list of methods can be used to bypass FRP.
Bypass lock screen using dr.fone-Unlock:- This method mostly suits Android devices, as it will help in removing any pattern, password, fingerprint and pin within minutes. Furthermore, you will still have your data in the phone when using dr.fone for Bypassing FRP.
FRP Lock Removal Service:- This method mostly works on Samsung phones as it bypasses the FRP using an online service. All you have to do is enter the details of the phone and you will get the username and password between 24-72 hours.
FRP Bypass APK Samsung for Android:- In this method, the FRP Bypass APK is used to overcome the Google Account Verification Process.
Google Account Bypass and Flashing Tool:- You can also decide to use the Google Account and Flashing Tool that will work for majority of Android devices.
D & G Password Unlocker:- This method uses the D & G Password Unlocker that will give you a systematic explanation on how to Bypass FRP on your Android device.
How to Download FRP Bypass APK for Android
These tools include a personal computer, an OTG Cable and a USB drive. Once you have these tools in position, downloading the FRP Bypass APK can be easily done by following the steps below:
From your browser use as the link to download the Development Settings app of FRP Bypass
Once you have clicked on the link, you will automatically be redirected to Google Pressure. From the Google Pressure page, download FRP APK Bypass document into your personal computer.
After the document is fully downloaded, create a replica to your USB drive.
How to Bypass FRP Lock with FRP bypass App with OTG cable
Download the FRP Bypass apk file. Transfer the file to your USB drive.
Place the USB to your device and then connect to the OTG (On the GO).
Turn on your device, on your screen you will see Google Verification.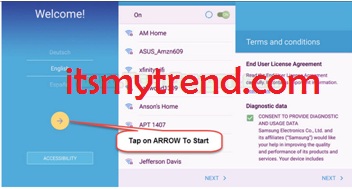 Now connect the OTG to your android device on the other side.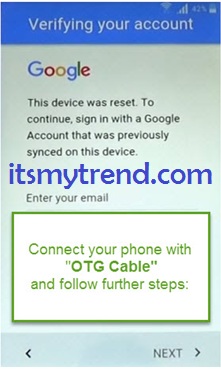 At this point you can access your file explore. Now install the FRP bypass application on your mobile device.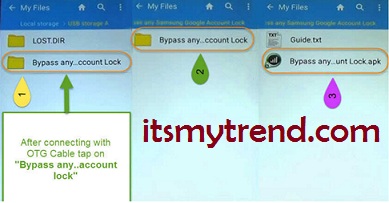 Click and select the app and then install. Note the installation might be block if your device doesn't take unknown devices.
Visit your settings and then enable all unknown devices.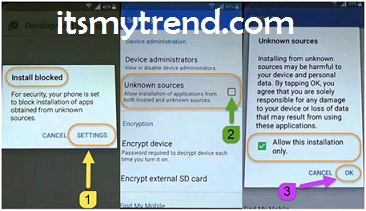 Now that you enabled all devices the FRP BypassApk, the whole process will be complete.
Click on the open button.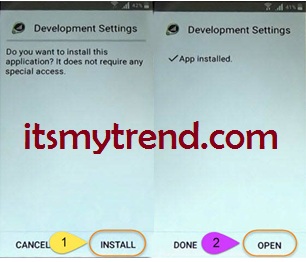 A new page will appear and the above process will automatically bring setting of your device.
Carefully Factory Reset your smartphone, it will remove the synced google account completely. You can now access with your new google account.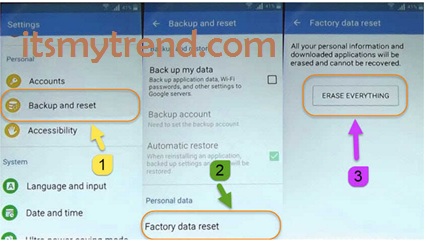 This process doesn't take long to install, once you follow the procedure above it's easy to bypass the factory reset protection.
FRP Bypass without OTG cable
We have seen earlier how easy the bypass google FRP with OTG cable. However you don't have to worry if you don't have the cable. There alternative ways, you need WI-FI internet and you are go.
Open your device and connect to WI-FI. Follow the simple steps as follows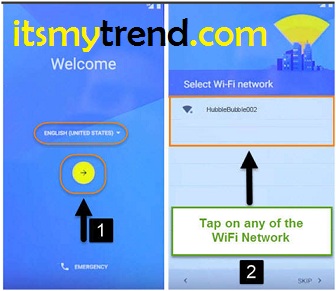 After this the FRP bypass will open click on the settings.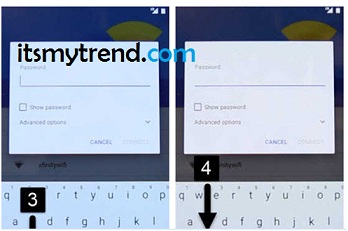 On the screen displayed press the menu button. A help and feedback tab will appear click on it.
Click on search tab which will show on the screen. Type your request or something on the share.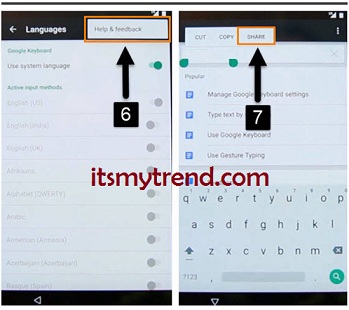 Select messaging then new message.
Select any number then click on the contact icon.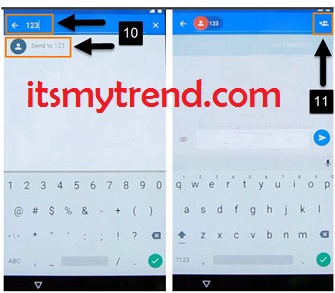 Select a call button the dialing pad will appear on the click on it the pause the call to remain on hold.
As the call remains on hold, click on the add the dialer and type *#*#4636#*#*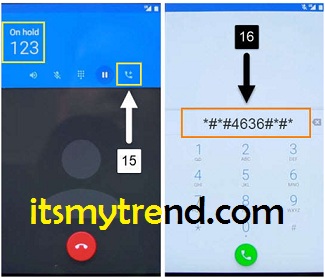 On this page you will see the usage statistics click on that tab, next click on the back button.
A new page will appear and will lead you to the setting option.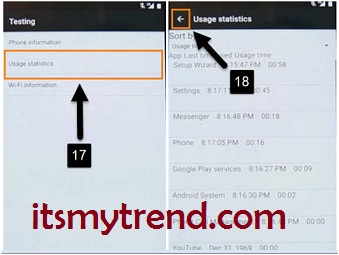 Here you will find a backup button and reset tab.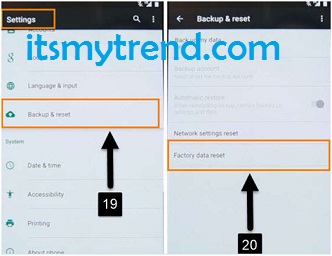 Click on the tab and a drop down list will show. Select Factory data reset. Press the confirm tab.
The process will officially start and in a short will you are set.
This are the two methods for individuals with the OTG cable and those who do have. It's simple but has to be followed strictly. Any skipping of the above process will not yield the results needed.
Custom Binary lock by FRP for Android devices example Samsung (FRP Lock Fix)
It's always noted that when we root our Samsung devices an automatic process of Custom Binary Lock happens. This is taken as added security by the device, it's a sure and safe lock for all Samsung users. When your phone is lost or stolen nobody can access it with your details. It curbs bad practices like theft or association crime scenes. The custom binary lock by FRP Lock Fix is immediately activated by default. You can't go to the custom recovery settings on your Samsung or other android device.
Here we have few steps to follow:
First download the app to your device via a link.
Visit downloads, unzip the download file next install the app.
Click on the home button, power and the volume button down simultaneously for few seconds.
The software update will pop up on the screen.
Open this tab and press then press volume up for a few seconds.
Go to the app screen and look for Odin3 App. Now connect your mobile phone to your PC.
Select all the file you had downloaded from your phone and press the start button.
The device will upgrade the software, when it done remove it from the PC and quickly reboot.
It will start installing wait for it to finish.
Now the google factory reset protection is unlocked in case of a factory reset.
List of the top Factory Reset Protection Bypass Tools
With the new technology there are several FRP tools you just have to choose the best for your device. They are free and working on all Android devices. Here we have the top best list of FRP bypass tools.
Android lock screen Bypass tool
Remote google bypass removal.
FRP bypass solutions.
Pangu FRP tools to bypass 2017.
Google account / FRP flashing app.
FRP lock tool for google bypass software.
Bypass FRP software tool GSM flasher.
D&G password unlock tool.
Samsung FRP helper.
FRP bypass apk downloading for Android.
How safe is the FRP bypass apk, can I use it?

Due to the many and fake tools in the internet most users have lost faith in this tools. However we assure you that FRP Bypass tool is safe and can be used for any android devices. Most of the fake tools can't work on Android and hence bring more damage

Can the FRP bypass apk work on low –end android devices?

Good question, the tool works for both high and low android versions, as long it an android device you don't have to worry

Is the FRP bypass apk free as they say?

Then they are right, FRP bypass apk is free to download, no charges at all and following the above steps you are good to go.
Coming to a conclusion I believe you can now download and use the FRP bypass apk and also the FRP. It might seem difficult at first but you get used to it once you follow the steps. It will come with benefits of people not tempering with your device. you will be sure of a safe to use tool.