Cleaning Process on How to Delete / Clean Virus in iOS and Android or other Smartphones……
With the first growth of mobile internet, the iOS and Android devices are increasingly gaining more powerful features which increase their efficiency. However, we must not forget that there are serious threats to what has been achieved over a couple of years. This threat comes in the form of viruses which are known to cause very serious security issues. A virus is basically a malicious program which infects and corrupts your phone's programs and files hence reducing its performance.
How to Clean Virus from Android Mobiles
Once your phone has been infected with a virus, it starts showing different signs such as increased data usage, faster battery drainage, unfamiliar applications and overheating. If you detect any of these symptoms then it's most likely that your iOS or Android phone is infected with a virus. You should however not be worried since there are quite a number of methods to solve this issue. Below are some of the methods that can be used to clean Virus from your Android device:
Run a Phone Virus Scan
Once you have downloaded an Antivirus, you will have to open it and tap on 'Scan' to initiate the scanning. Wait for the antivirus to perform the scanning before you can finally click on 'Resolve' to fix the problem at hand. It is highly recommended that you uninstall the infected app in order to avoid any future issues.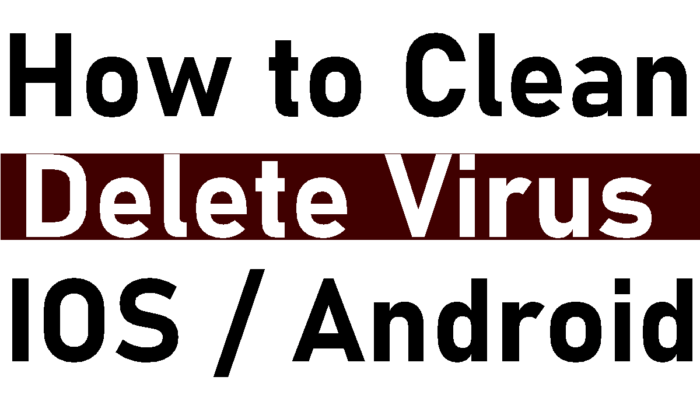 Put your Device into Safe Mode
Before you can actually clean virus from your Android device, you will have to put your phone into safe mode. This action will automatically block any third party application that you have downloaded before together with viruses and malware. While your phone is in safe mode, you will only have access to the manufacturer's applications which were pre-installed while your device was being manufactured. When your Android device is in safe mode, you can be able to see 'Safe Mode' badge at the bottom left corner of your phone's screen. You can easily remove the virus by following the simple steps given below:
Press and hold the power button of your phone until you can see the power off option.
Now tap and hold the power off button until 'Reboot into safe mode' option is displayed on your screen.
Open the settings of your Android device and select 'Apps'. You will now be able to see all the applications which are infected with malware and viruses.
Select the app and then click on 'Uninstall' to completely remove it from your Android device.
Factory Reset
The steps below will make it easy for you to reset your Android phone into factory settings:
Open the settings of your Android device
Scroll down the options and tap on 'Backup and Reset'
Next tap on 'Factory Data Reset' option. Once you are done, all the installed application together with malware will be removed from your Android device.
How to Clean Virus from iOS (Apple iPhone)
Removing a virus from an iOS phone is quite simple compared to when doing it for an Android device. This is because the malware or virus cannot easily break the iOS. There is no need to be worried if your iPhone has been infected with a virus since you can easily remove it by using any of the methods below.
Restart your iPhone
Restarting your iPhone is one of the methods that you can use to clean virus from your iOS device. This is a very simple undertaking since you only have to hold down the power button and wait for 'Slide to power off' option to be displayed. Slide the option to turn it off.  To restart the iPhone, all you have to do is hold down the power button and wait for a few seconds before it can finally restart. Once this is done, your iOS phone will be virus free.
Restore your iOS Phone
You should always protect your Android or iOS phone every time you are using it in order to reduce the risk of infecting it with a virus. Android users can also install an antivirus which will detect any threat in an application before it can be installed.  You are also advised to stop downloading applications from unreliable websites and stick to Google Play Store which has secure apps. By doing all this, you will be able to use your Android or iOS device without having to worry about any threats which may slow down your device.